What Does It Take to Become a DOT Medical Examiner?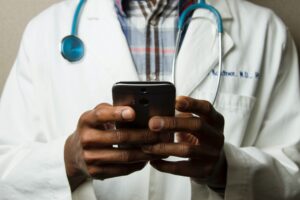 As with any profession, the more training and certificates you acquire, the more knowledge you attain, the more value you place on yourself. The same is true as a medical professional, especially. Whether you are a D.O., M.D., or P.A., additional training in other areas of medicine can help you to better serve your patients.
The next phase in your training can now include becoming a certified Department of Transportation (DOT) medical examiner, which would allow you to perform CDL driver medical examinations. This physical examination is regulated by the Federal Motor Carrier Safety Administration (FMCSA) and is required for every CDL license holder.
We know you're busy with your practice and current patient load and can't imagine taking the time to study and prepare, but we've got an easy, convenient solution for you. At NADME, our Certified DOT Medical Examiner training course is designed with the busy professional in mind. Our training program is self-guided, 100% online, and is proven to provide you with all of the knowledge you'll need to pass the exam.
What makes our program successful?
* Provides you maximum flexibility and efficiency to take the course where and when you want.
* Available on your iPad or mobile device for on-the-go-training.
* Enables you to take the course at your own pace; log in and out as your schedule permits.
* Zero travel time or related expenses.
* The system documents your individual progress, including attendance and test scores.
* Receive unlimited access to train and complete the NRCME DOT Training Courses, as well as access to all course materials for one full year.
Contact us today with any questions you may have about becoming a certified DOT medical examiner.