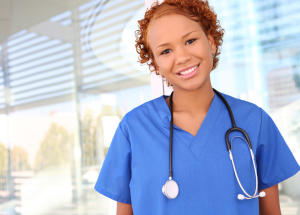 Here at NADME.org, our curriculum meets and exceeds the standards of the Federal Motor Carrier Safety Administration NRCME training for conducting medical examinations for drivers. There are several advantages of signing up for our program and we wanted to share three of those with you.
Convenient- We understand you have a busy schedule, so we want to make it easy for you to take our courses. Learning at your own pace is easier than ever when you choose our online courses. Since the program is 100% online, you can use any mobile device to log on and start studying.
Advance Your Career- With this certification training you will better understand the requirements for DOT NRCME driver physical exams. This will give you the opportunity to expand your practice or add to your list of skills.
Individual Grading- NADME has a 99.7 % national certification exam pass rate. You will be graded on your test scores and progress. When you put in the time and effort into our program, it will reflect on your test scores and other grades.
When you are ready to earn your DOT Medical Examiner's Certificate, give us a call at (855) 695-0688 right now. If you have questions or concerns about the program, we will happily answer all of your questions over the phone.